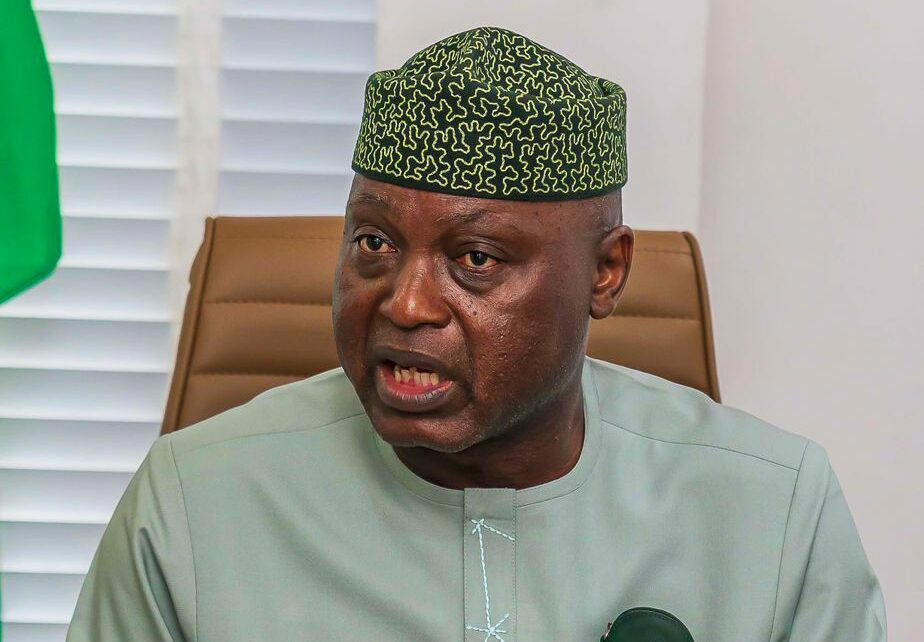 By Rotimi Ojomoyela, Ado Ekiti
Ekiti State Governor Hon Biodun Oyebanji on Thursday appealed to members of the All Progressives Congress in Ekiti to continuously market the party's presidential candidate Asiwaju Bola Ahmed Tinubu in a bid to win the 2023 election.
The governor said so when swearing in the newly appointed commissioners and special advisers, noting that appointments under him are made solely on merit and competence.
The new appointments and their portfolios are: Mr. Akintunde Oyebode, Commissioner for Finance, and Mr. Oyebanji Filani as Commissioner for Health.
The Special Advisers are: Mr. Niyi Adebayo Budget, Economic Planning and Performance Management, Ms. Tayo Adeola, Investment, Trade and Industry, Mr. Ebenezer Boluwade Agriculture and Food Security
Others are: Dr. Kofoworola Aderiye, Education, Science and Technology, Chief Awe, Political and Inter Party Affairs, Architect Tope Ogunleye Bureau of Special Project, Mr Seun Fakuade Governance, Reforms and Innovation and Mr Oyebode, Media and Strategy/CPS.
Oyebanji clarified that the fact that the new appointees are mainly technocrats and apolitical figures does not mean that the political class is neglected in the scheme of things.
He said he was wary of the fact that he had to appoint those to his cabinet who would not be distracted by politics, and said that was one reason why he appointed technocrats as drivers…
Vanguard, is a website edited by the Nigerian newspaper that bears the same name, where you can find news of various kinds, truthfully and fairly, intertwined in many sections for the reader's informative delight.