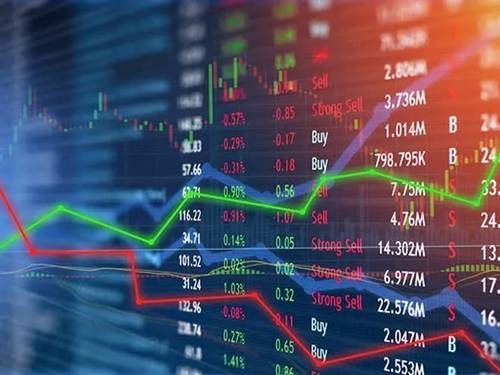 The domestic equity market ended the week on a positive note as Tier One Banks and MTN Nigeria stocks rose.
Notably, the market capitalization rose by N262 billion or 1.09 percent to close at N24.233 trillion from N23.971 trillion on Thursday.
Similarly, the all-share index rose 481.51 points, or 1.09 percent, to 44,492.73 from 44,011.22 recorded on Thursday.
Consequently, the YTD yield increased to 4.16 percent.
Market sentiment, as measured by market breadth, was negative as 19 stocks lost versus 11 gainers.
Nigerian breweries posted the highest 10 percent gain to close at N41.25 per share.
Union Bank followed, gaining 9.24 percent and closing at N6.50, while ABC Transport was up 8.7 percent to close at 25,000 a share.
Dangote Cement rose 7.77 percent to close at N238.50 per share.
Mansard was also up 7.27 percent to close at N1.77, while United Capital was up 6.64 to N12.05 per share.
On the other hand, Fidson led the losers list by 9.34 percent to close at N8.15 per share.
WAPIC Insurance followed, down 8.33 percent to close at 33,000 and Regency Alliance Insurance down 8 percent to close at 23,000 a share.
Sovereign Trust Insurance was down 7.69 percent to close at 24,000, while Mutual Benefits Assurance was down 3.57 percent to close at 27,000 a share. (NAN)
The Post NGX: Indices up 1.09% amid renewed bullish transactions…
Vanguard, is a website edited by the Nigerian newspaper that bears the same name, where you can find news of various kinds, truthfully and fairly, intertwined in many sections for the reader's informative delight.